Current Initiatives
Innovative solutions to homelessness
Learn about some current initiatives the Joint Office is implementing to solve homelessness in our region.
Housing Multnomah Now and Oregon All In
Multnomah County, the City of Portland, the State of Oregon and community partners have launched a new collaborative effort to house, shelter and expand street outreach to hundreds of people in need: Housing Multnomah Now and Oregon All In.
On Jan. 10, 2023, Gov. Tina Kotek issued an Emergency Declaration Due to Homelessness that created a process for new emergency funding to be allocated to local governments across the state. Attached to that funding are specific goals for housing, shelter and outreach. To receive a share of those funds, local governments had to create Multi-Agency Coordinating (MAC) groups and assemble truly cross-jurisdictional action plans.
And in February 2023, Multnomah County Chair Jessica Vega Pederson announced a related initiative called Housing Multnomah Now — in full partnership with the City of Portland — to rapidly house hundreds of people experiencing unsheltered homelessness in a particular geographic area, starting with a portion of the central city.
Multnomah County's local Multi-Agency Collaborative (MAC) working group, with members from the County, the City of Portland, the City of Gresham, Home Forward, service providers, the healthcare sector and others, will simultaneously oversee, coordinate and implement both Housing Multnomah Now and Oregon All In over the coming months.
As of July 2023, Housing Multnomah Now is active in its first geographic zone, in Old Town Chinatown, chosen by members of the MAC group. Partner provider Transition Projects assessed more than 130 people through concentrated street outreach and a new geolocation data tool, with 16 people already enrolled in housing plans.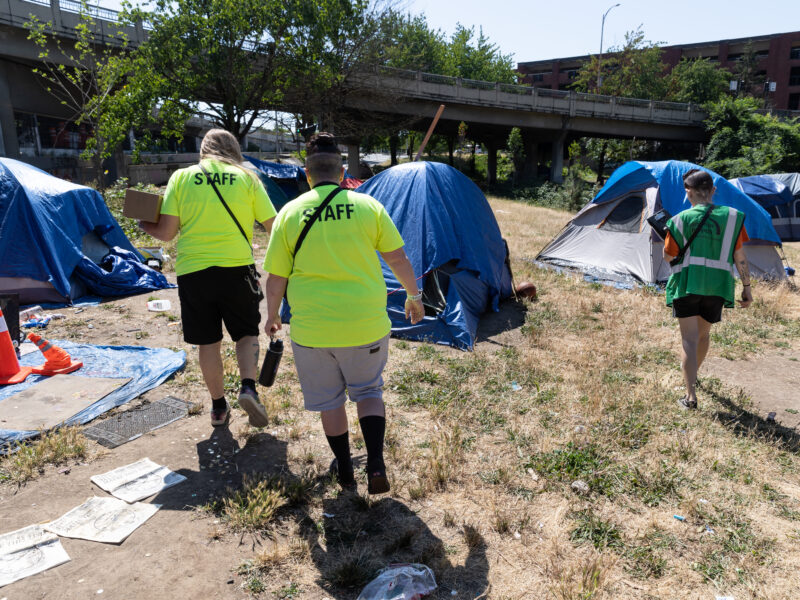 Built for Zero
In late 2021, Portland, Gresham and Multnomah County joined Built for Zero, a national movement of more than 90 cities and counties in the United States working to measurably and equitably end homelessness.
Since then, the Joint Office and Community Solutions, the organization that leads Built for Zero, have been working to improve data quality in Multnomah County, creating a by-name list of people moving into and out of chronic homelessness, while working intensively with providers and people with lived experience to expand and improve how data is collected through street outreach.
In April 2023, that work paid off when the Joint Office issued its first monthly data report based on a by-name list of people experiencing chronic homelessness in Multnomah County. That work was made possible through the Joint Office's work with Built for Zero to improve the quality and reliability of its services database.
Since then, progress on the next step — expanding street outreach data collection — has continued in partnership with Housing Multnomah Now. Housing Multnomah Now is serving as a laboratory for a new assessment and geolocation tool developed with input from providers.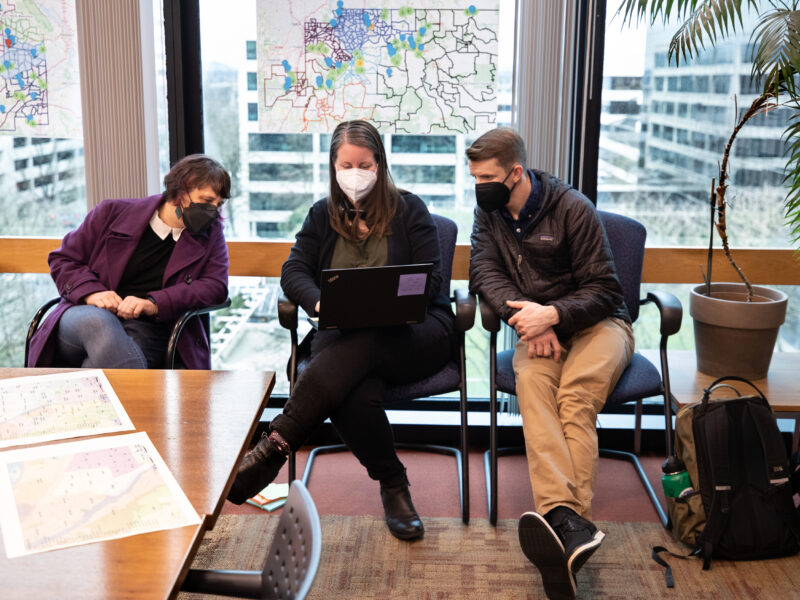 Alternative Shelters
Alternative or village-style shelters are a type of shelter that's different from traditional or congregate shelters. Alternative shelters are typically made up of a group of tiny homes with shared services and amenities, but the alternative shelter model is expanding and now includes RV and passenger vehicle "safe park" sites.
Alternative shelters fill a key gap in the homeless services system — while congregate shelters work well and provide services and stability for many people, not every unsheltered person is willing or able to live in a congregate shelter environment. The Joint Office believes our shelter system should offer a range of models, allowing people to find services in the type of shelter that works best for them.
Additionally, alternative shelters are typically faster to build than traditional shelter, allowing for a quicker expansion of the number of shelter beds in our system.
The Joint Office of Homeless Services has been funding alternative, village-style shelters since Kenton Women's Village first opened in 2017, and now funds or provides services at more than 10 alternative shelter sites.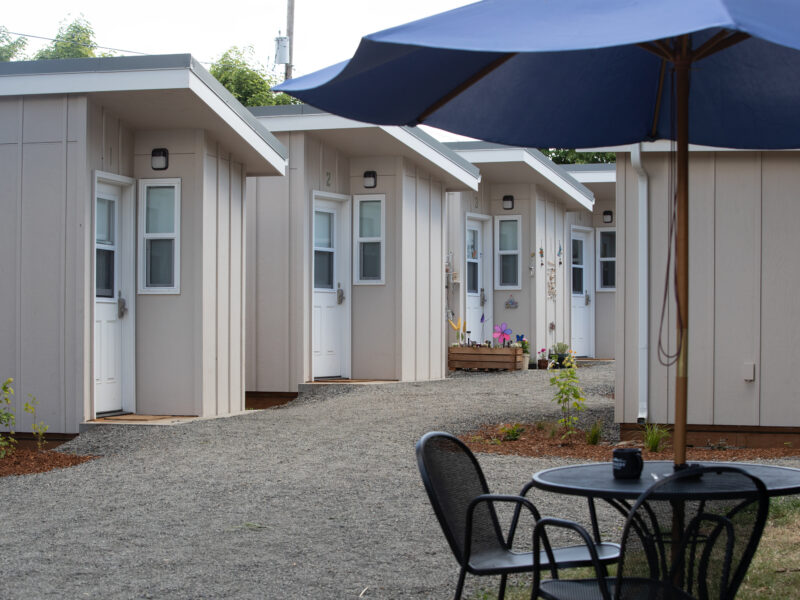 Regional Long-Term Rent Assistance
Regional Long-Term Rent Assistance (RLRA) is a program across the tri-county (Multnomah, Washington and Clackamas counties) area that increases the availability of affordable housing. Through RLRA, low-income tenants are able to affordable rent from private landlords in the tri-county area. The program is funded through the Metro Supportive Housing Services measure.
Out of the Streets of Portland Podcast
"Out of the Streets of Portland" highlights the stories of our current and formerly houseless neighbors and explains the systems and services funded by Multnomah County's Joint Office of Homeless Services in our community that help thousands of people a year leave the streets for shelter beds and homes of their own.
Frequent Utilizers System Engagement (FUSE) Pilot
The Frequent Utilizers System Engagement (FUSE) pilot program is focused on people who are the most frequently engaged in the homeless services, criminal justice and healthcare systems, and are experiencing chronic homelessness.
Between 2018 and 2020, the County participated in an analysis comparing data from the homeless services, healthcare, and public safety systems to identify individuals who are most frequently engaged in all three of these systems. The analysis found that providing these individuals with permanent supportive housing had a profound positive impact, including reducing criminal justice involvement and crisis health care services.
The FUSE pilot program draws on the learnings of that analysis, providing those individuals with permanent supportive housing. The program involves collaboration between the Health Department, the Department of Community Justice, Health Share of Oregon, and the Joint Office of Homeless Services, and will provide up to 40 individuals with PSH in the pilot phase.
Move-In Multnomah
Move-In Multnomah was a pilot program developed by the Joint Office of Homeless Services that offered additional incentives and dedicated support to landlords willing to make housing units available to people coming out of homelessness. It was an expansion, and an acceleration, of work already under way in this community, helping thousands of our neighbors into homes of their own every year. In 2022, Move-In Multnomah successfully housed 214 people in four months.
The success of Move-In Multnomah has guided the work of Housing Multnomah Now, with elements incorporated into that new initiative.